When:
May 21, 2014 @ 8:00 pm
2014-05-21T20:00:00-04:00
2014-05-21T20:30:00-04:00
Where:
Project Reach
39 Eldridge St
New York
NY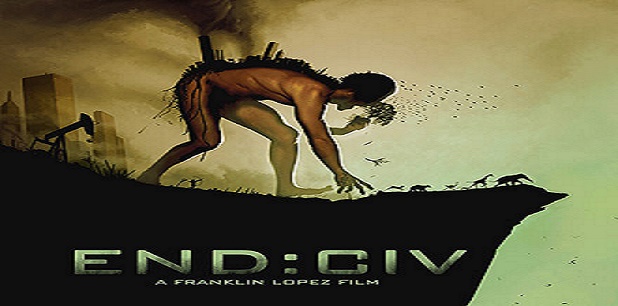 "If your homeland was invaded by aliens who cut down the forests, poisoned the water and air, and contaminated the food supply, would you resist? At what threshold would you resist? If there were a resistance to the destruction of the world right now, would you join?"
END:CIV examines our culture's addiction to systematic violence and environmental exploitation, and probes the resulting epidemic of poisoned landscapes and shell-shocked nations.
Based in part on Endgame, the best-selling book by Derrick Jensen, END:CIV examines the cultural myths and supposed truths that uphold our belief in a culture that is killing us as well as decimating the natural world. It examines the role of violence in re-enforcing our conformity as well as perpetuating our complicity. Among other elements, it examines the need for resistance to the death culture known as industrial civilization. Finally, END:CIV forces us to examine our own thoughts to the larger question, "If there were a resistance to the destruction around you, would you join?"
Come join DGR NYC for a movie screening and discussion session. Help us create a culture of resistance here in the "Belly of the Beast".
In love, rage, and resistance
– – – – – – – – – –

If you have any questions, need directions, or need any further information, please contact us at newyork@deepgreenresistance.org. To keep up to date on our events, check us out on facebook or join our celly group by texting @dgrnyc to 23559.